Finding Free Help for Seniors in Tennessee- HELP4TN Blog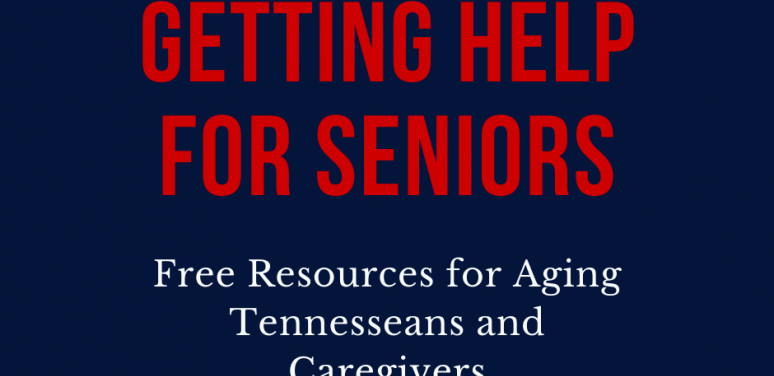 If you're a senior in Tennessee, or taking care of a senior, there is free help for you. Here's where you can get help for yourself or family member in Tennessee:
Help with Nursing Homes and Medicaid: District Long-Term Care Ombudsmen
This office of the AAAD helps seniors that are in nursing homes. You can get help setting up long-term care for your family member or report nursing home problems.
Help Taking Care of Someone: Area Agency on Aging and Disability (AAAD)
Get help and information on nursing homes, long-term care, getting food for seniors, and getting help as a caregiver.
Managing Money and Avoiding Scams: AARP
The AARP monitors scams that target seniors and provides information on managing your finances and debt as you age. The AARP also has news updates on COVID guidelines, getting health care, and getting services in Tennessee
Help with Home Repairs
Shelby County: Habitat for Humanity of Greater Memphis.

Lake County, Dyer County, Obion County, Robertson County, Rutherford County, Sumner County, Cheatham County, Davidson County, Hickman County, Maury County, Scott County, Morgan County : Westminster Home Connection
Help Getting Dental Care: Interfaith Dental
Interfaith has locations across the state to help seniors get free dental care.
Help with Transportation: MyRideTN
MyRideTN helps seniors get around and provides free rides.
Help with Legal Questions: Tennessee Senior Law Alliance
The Tennessee Senior Law Alliance has legal information online and attorneys that can help seniors for free. HELP4TN is part of the Tennessee Senior Law Alliance. Seniors can get connected to free legal help by calling the HELP4TN legal helpline at 844-435-7486. Our team of Senior Helpline attorneys will answer your questions and get you connected to the right help.
Help Across the State: Tennessee Commission on Aging and Disability (TCAD)
TCAD has information on dealing with COVID, getting food help, finding the right resources for nursing homes and health care, and where to report elder abuse.
Need more help? HELP4TN free legal helpline has attorneys ready to answer your questions. Give us a call at 844-435-7486.
Last updated on .