Links to Free Legal Help After a Disaster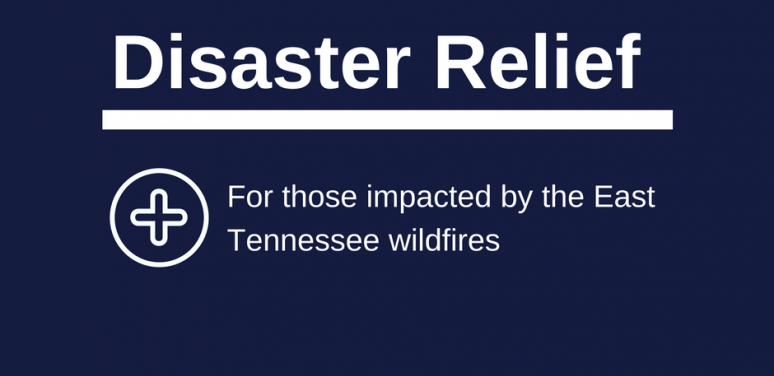 This page provides information on how to find both statewide and national resources if you need legal help after a disaster hits.
Free Legal Advice:
If you are in Tennessee, the website, Free Legal Answers, allows you to ask a lawyer for help with a legal issue at no cost. It is fast and easy, and all you need is a computer. This is a FREE service for people who cannot afford a lawyer.
How it works:

You will answer a few questions to see if you qualify for their service. If you qualify, you will have the option to create an account.
If you qualify, you will then ask their volunteer attorneys your non-criminal legal question.
Once your question receives a response, you will get an email. You will need to sign into the website to read your response and ask any additional questions.

Visit https://tn.freelegalanswers.org/ to sign up.
1-844-HELP4TN is a free civil legal helpline that will help answer non-criminal legal questions. Tennessee legal groups and Memphis-based International Paper created the hotline. Together, they have joined forces to fund and operate a toll-free phone line offering legal information and referrals to low-income Tennesseans.
East Tennessee
This page contains information and resources for those affected by natural disasters in Sevier County, including Gatlinburg and Pigeon Forge.
The Sevier County Economic Development Council, in conjunction with Gatlinburg and Pigeon Forge, have launched this website as a one-stop shop online for information related to the wildfires in Sevier County.
If you need legal help after a disaster, use the above resource to apply for Legal Aid in East Tennessee.
Many organizations offer free legal advice clinics for people with civil legal issues. Some clinics can only help people who meet income restriction or handle certain types of legal issues. This resource will help you find information about legal clinics in your area.
This resource, provided by Legal Aid of East Tennessee, provides booklets on helpful topics including home repairs, remodeling, benefits, and income information if you need legal help after a disaster.
National Resources:
Pro Bono Net and Lone Star Legal Aid developed this resource to create a public network of legal advocates working on disaster legal aid. If you have been affected by a disaster, you can find general information helpful to disaster relief on housing, insurance claims, insurance, employment, and more. You can also find organizations in your state that may be able to provide free legal help to you if you qualify.
Find information about natural disasters from FEMA, the Federal Emergency Management Agency, at the above resource.
You can apply for assistance and government disaster relief benefits at the above link.
If you have been affected by a disaster, you can find open Red Cross Shelters near you using this resource. Find out if you are eligible, what you can bring, and the services offered.
Statewide Resources
Find information about the Tennessee Emergency Management Agency and available resources after a disaster hits.
The Tennessee Attorney General's Office protects consumers and businesses from those who engage in unfair or deceptive business practices. Find consumer information or file a complaint at the link above.
Following a natural disaster, victims may come across predatory home repair rip-offs. This resource provided by West Tennessee Legal Services will help you avoid being ripped off by these companies.
The Tennessee Bar Association works with the Tennessee Alliance for Legal Services and other organizations to provide assistance and resources to those in need of legal help after a disaster.
Additional Statewide Resources
Standard Court Forms for all of Tennessee
This resource contains standard court forms that are approved for all counties of Tennessee. If you need help filing one of these forms, you can ask a lawyer in your area.
The Statewide Directory provides information about Legal Aid Attorneys and other agencies by county in Tennessee.
Last updated on .